Gordon B. Hinckley Presidential Endowed Chair in British Studies
---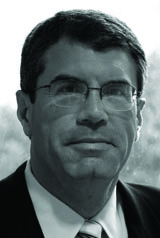 This distinguished chair is funded through a companion endowment, and is considered one of the most prestigious chairs at the University of Utah. The professor chosen for this chair is responsible for providing academic and intellectual leadership for all aspects of the British Studies program.
Currently, the chair is held by Vincent P. Pecora, who holds a Ph.D. in English and Comparative Literature from Columbia University. Professor Pecora joined the English Department at the University of Utah in 2005, after teaching for twenty years at UCLA. He works primarily in the areas of late nineteenth- and early twentieth-century literature, critical theory, and intellectual history.
About Professor Pecora.